If you are looking for the very best place to stay on Colorado's Western Slope, then you're going to love this vacation home rental near Colorado National Monument in Fruita. This is a tiny home, but it's big on character and charm, and you're going to love everything about it! Read on to learn more about this very special spot – it's easy to see why we consider it to be one of the best places to stay in Colorado.This 686-square-foot vacation rental home in Fruita, Colorado, is super adorable and has everything that you'll need for a wonderful stay near Colorado National Monument.
It has two bedrooms and sleeps four guests in two queen sized beds.There's a comfortable living room to relax in as soon as you step inside the front door. You'll love the black, white, gray, and red color scheme throughout the house.
The kitchen is rather large for a house that's so small. You'll be pleased with the amount of counter space available to you.
All of the appliances are new and modern and you'll easily be able to cook meals in this kitchen for yourself and your companions.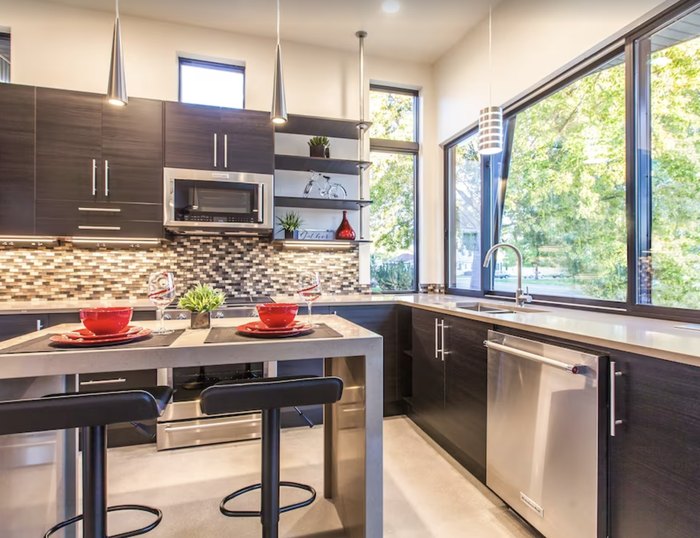 Both bedrooms are comfortable and welcoming as well. You'll get a great night's sleep in this queen bed.
The second bedroom has a queen-sized Murphy bed! Just open the doors of this closet and bring it on down. Murphy beds are so fun and unique – this certainly adds a whimsical vibe to this vacation rental home!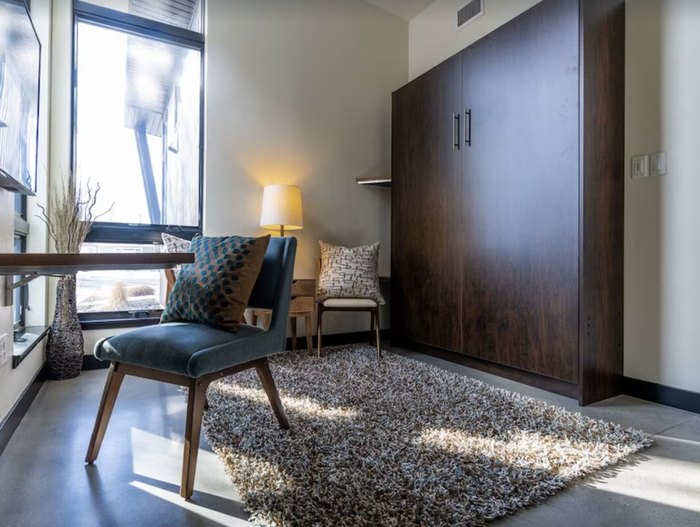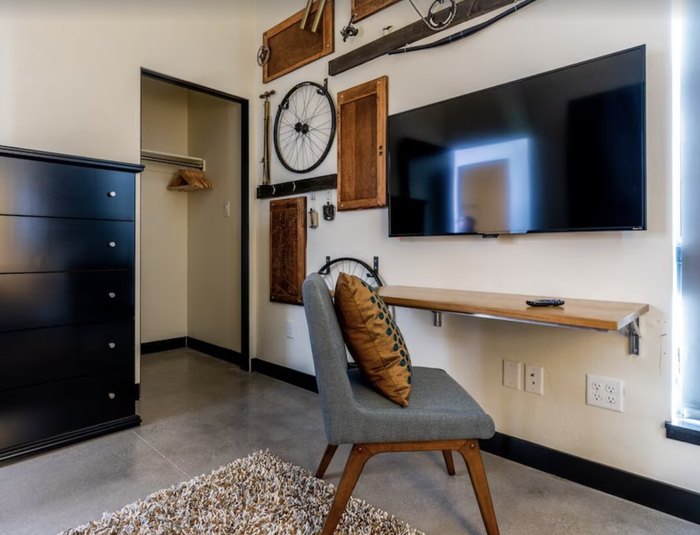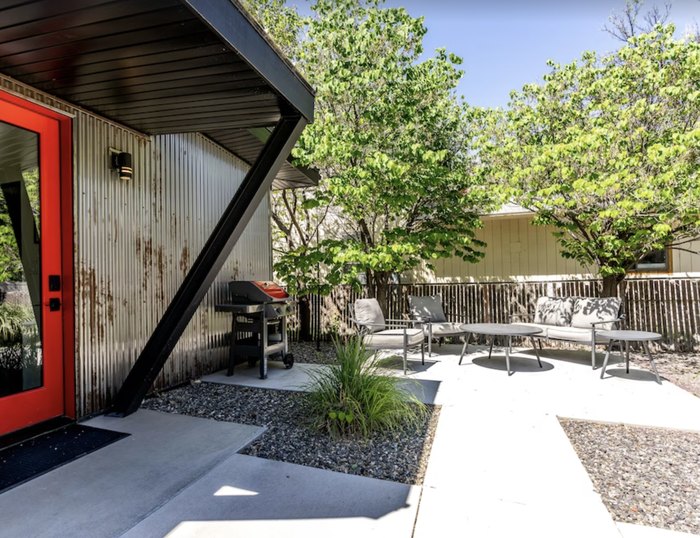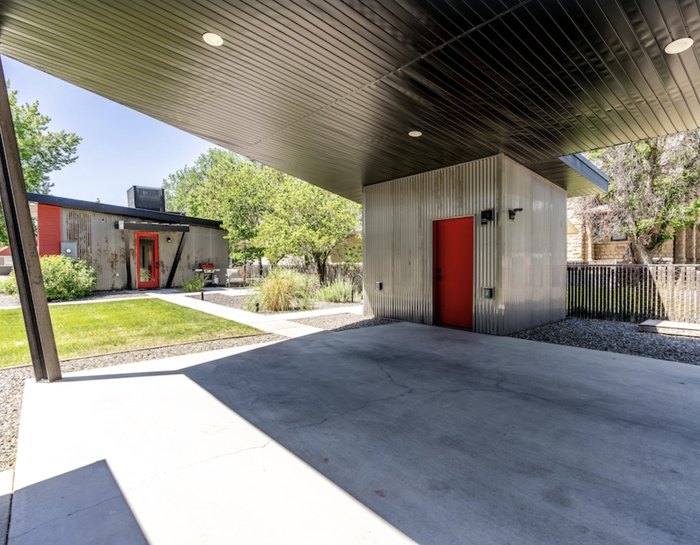 The inside of this tiny home is lovely, but the outside is great, too. You'll also be glad to hear that this home is within easy walking distance of the heart of Fruita. You're only a block away from restaurants, coffee shops, stores, and other things that make small town living in Fruita so pleasant.
There's one full bathroom in this home. As you can see, the color scheme continues in every room of the house.
There's a back patio behind the home with lawn furniture and a grill for you to use.
There's also a large, green yard, and this covered parking area. It can get quite warm in Fruita in the summertime, so you'll want to park in the shade. Fortunately, this parking structure makes that easy to do.
You're going to love using this vacation home rental near Colorado National Monument as your home base. It's small, but it's quite lovely, and it has everything that you'll need for a fun and relaxing time. Plan a visit today – and see for yourself why we think it's one of the best places to stay in Colorado!
Looking for more interesting and unique places to stay in The Centennial State? Check out our list of The Best Places to Stay in Colorado for more ideas and inspiration. Then, pack your bags, and go!
Source: Only in Your State